Engenius WiFi setup for RV parks and truck stops EUB9603h
Visit our facebook group for help with RV Wi-Fi please post questions there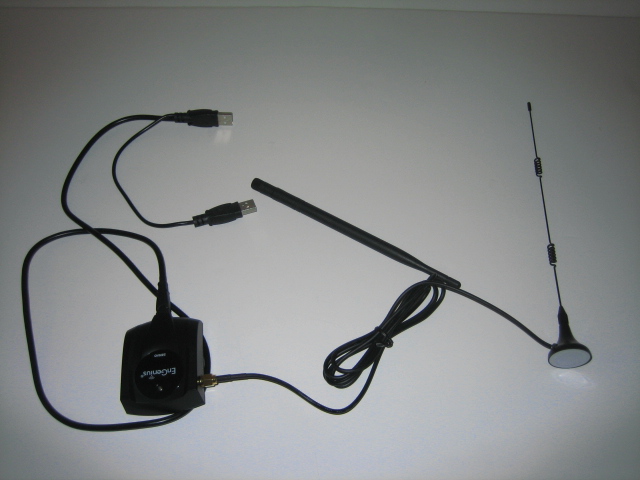 Many of you stay at RV parks with WiFi but the built in adapter on your computer is too weak to get a good signal.
You need our 600mW high power long range RV / Truck USB kit. It is a simple device to setup and will give you great range.
It comes with a 5 foot USB cable and detachable antenna installation is plug and play with a driver for VISTA, XP and 7 also supports MAC. You will have to mount the EUB inside and connect the USB cable to your computer. You can then place the magnetic antenna outside your RV and pick up the signal.
Click Here to purchase the RV / Truck WiFi USB kit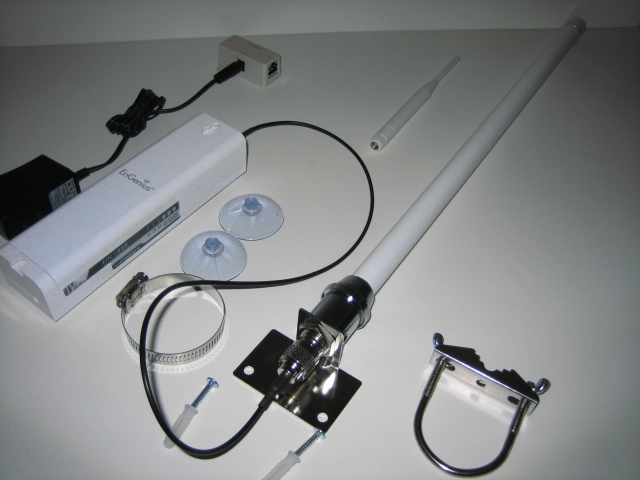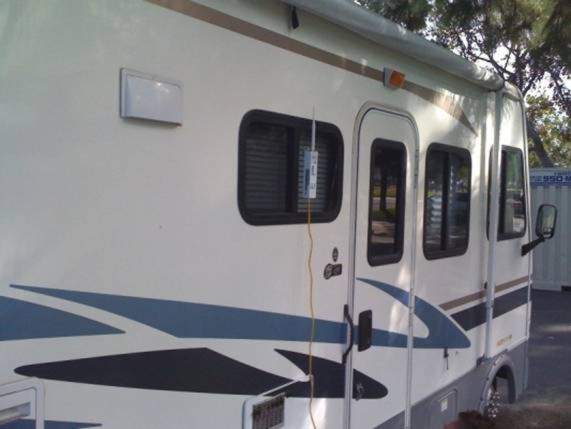 This kit is ideal for the RV park customer that needs to locate their computer away from the area with a WiFi signal . The 200mWwireless bridge along with a 8.5dBi omni directional antenna gives you a great signal. the kit includes a connector cable , mounting hardware and power injector. The bridge can be attached to the RV windows with suction cups or mast mounted under the antenna. You run your own ethernet cable from the bridge to a indoor location near the computer and plug in the power injector.
Click here to purchase the RV / Truck WiFi Bridge Kit
Attention RV park operators
We also have a kit for the park operator that wants to provide the strongest WiFi to their customers.
Click here for our 600mW Marina / RV park WiFi starter Kit

Here is another article from trucker tech on using the eub-362 ext with trucks
Keenan Systems is a stocking EnGenius Master Reseller for all EnGenius Technologiesí equipment. Product guarantee, pricing and product availability is never an issue for our customers. All EnGenius products come with full factory 1 year warranty along with factory rebate eligibility. Products purchased from unauthorized resellers or e-tailers may result in defective products, lose of rebates, or no warranty services.