AirMagnet Handheld Analyzer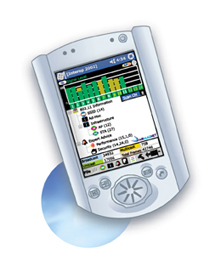 Buy AirMagnet products here at keenan Systems the wireless network experts. Our many customers large and small trust AirMagnet to keep their Wi-Fi networks secure and performing well. We also stock the hard to find AirMagnet wireless network cards.
Don't buy AirMagnet just anywhere
We have the best prices.
We are an authorized AirMagnet reseller.
We know the products inside and out and can answer detailed questions.
Click here for price quoteor call us at 860 748 4110
Built from the ground up for wireless, the AirMagnet Handheld Analyzer provides a highly mobil set of tools to enforce zero tolerance network security policies, quickly eliminate connection problems, maintain network performance levels, and to survey and deploy the wireless network.
With the ability to automatically detect 100 wireless security, performance, and configuration problems, AirMagnet Handheld is a must-have tool for network installers, IT network administrators and security officers who need to deploy, secure, administer their 802.11b wireless LANs. The AirMagnet Handheld also includes a collection of tools designed uniquely for the field technician. Tools include a Find Tool for tracking down any wireless device, VoWLAN Tools, as well as tools to help confirm compliance with with your network SLAs.
Security
Security is the most fundamental requirement of any network, and AirMagnet provides all the tools you need in a single application that goes anywhere. With AirMagnet Handheld Analyzer you can:
| | | |
| --- | --- | --- |
| | | Immediately identify Rogue Devices using multiple methods. |
| | | Physically locate and remove Rogues using the Find Tool. |
| | | Insure every device in the network conforms to your security policy with support for WPA, 802.11i, 802.1x, VPNs, LEAP, PEAP, TKIP, MIC, FAST, WEP or others. |
| | | Proactively identify dozens of wireless attacks and hacks including DoS attacks, Dictionary Attacks, Wireless Intrusions, and the latest Queensland attack. |
| | | Detect a total of 54 security vulnerabilities and events. |
| | | Keep your network protected while you troubleshoot with built-in authentication support for WEP, LEAP, FAST, PEAP, TLS, FAST and more. Learn more about compatibility. |

Performance and Troubleshooting
Security is only half the battle. The network must also reliably meet the demands of its end-users. AirMagnet provides active monitoring of the underlying causes of performance problems and gives IT the tools to actively test their network. This includes:
| | | |
| --- | --- | --- |
| | | Proactive identification of 48 unique performance issues or problems. |
| | | A suite of over 15 exclusive Active Tools that directly measure and identify the sources of problems in the network |
| | | VoWLAN Tools designed specifically to address the challenges of running voice over Wi-Fi |
| | | Real-time displays of every Channel and Device including critical statistics and user defined graphs |
| | | End-to-End Connectivity Testing |
| | | Testing for compliance with established SLAs |
General
The AirMagnet Laptop is completed with a variety of features that make it the most flexible and capable solution on the market.


| | | |
| --- | --- | --- |
| | | Runs on a Pocket PC for unmatched mobility and field analysis. |
| | | World Mode supports all 802.11b channels in use worldwide, including "undeployed" bands. |
| | | Compatible with the AirMagnet Mobile Reporter which generates 50+ professional reports |
| | | GPS Support |
If you would like to see how network and security administrators use the AirMagnet Handheld to maintain security and optimize network performance, take the Online Product Tour.
You can also download a Complete Product Demonstration.
Note: Pocket PC and PC card expansion pack are sold separately
We offer the Airmagnet card at reduced pricing below.
AirMagnet AirMagnet Wireless Compact Flash Card (EL-2511CF)
Note: Pocket PC and PC card expansion pack are sold separately
Supports most pocket PCs with Compact Flash or PCMCIA slot. We recommend the HP IPAQ H2215
Click here for Supported pocket pc matrix

---
REVIEWS
---
SCREENSHOTS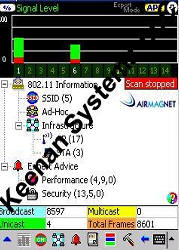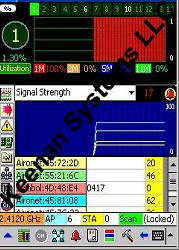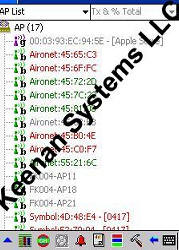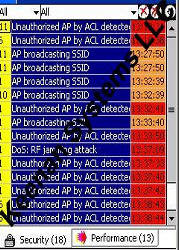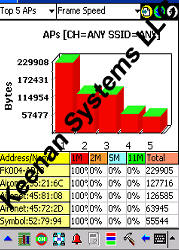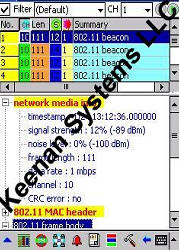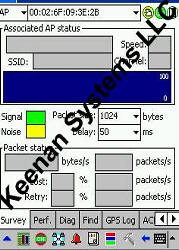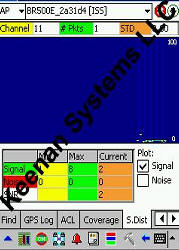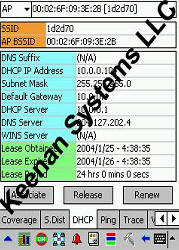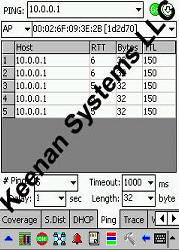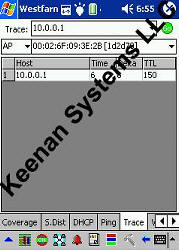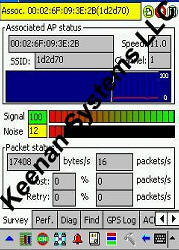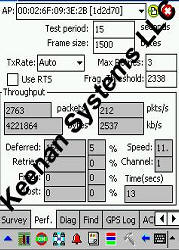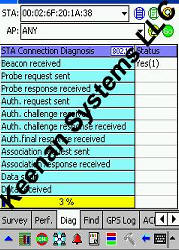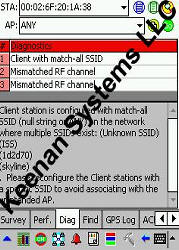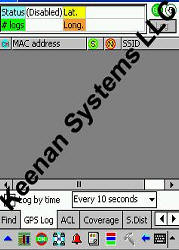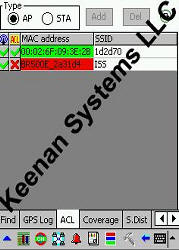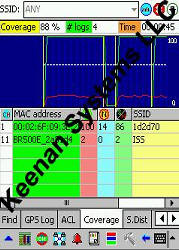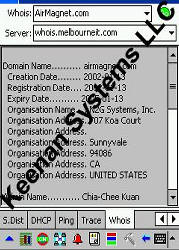 ---