Engenius ESR300H review
CLICK HERE FOR MORE INFORMATION ON THE ESR300H
overview:
The ESR300h is the first high power 802.11n router from engenius.
The ESR300h has a 300Mbps 11n device with dual detachable 2dBi SMA antennas and s 200mW of transmit power.
It has 4 10/100 lan ports and a 10/100 WAN port and a on off switch on the back.
The ESR300h has a slick new interface that Engenius has not used before. It matches the glossy black finish of the router.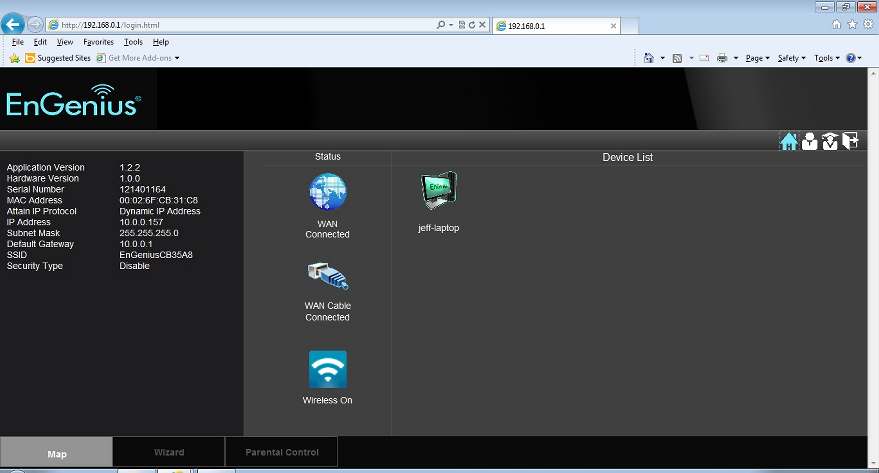 There is a bandwidth monitor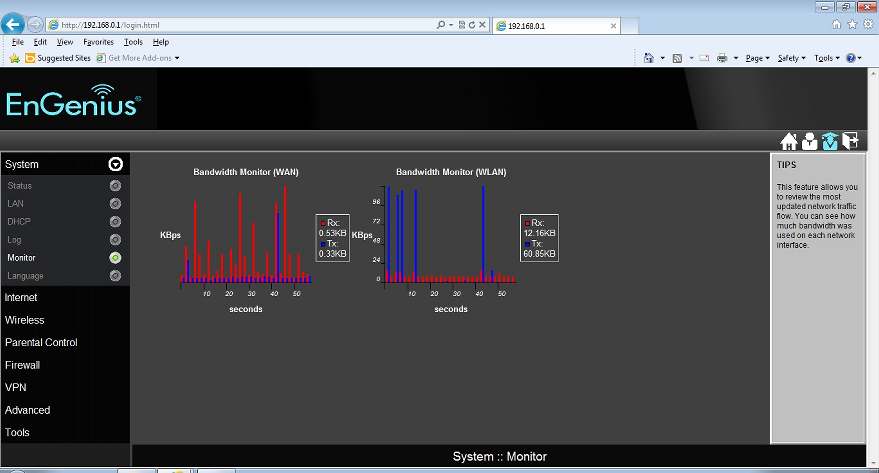 and adjustable transmit power levels as well as a 20Mhz only mode for crowded environments.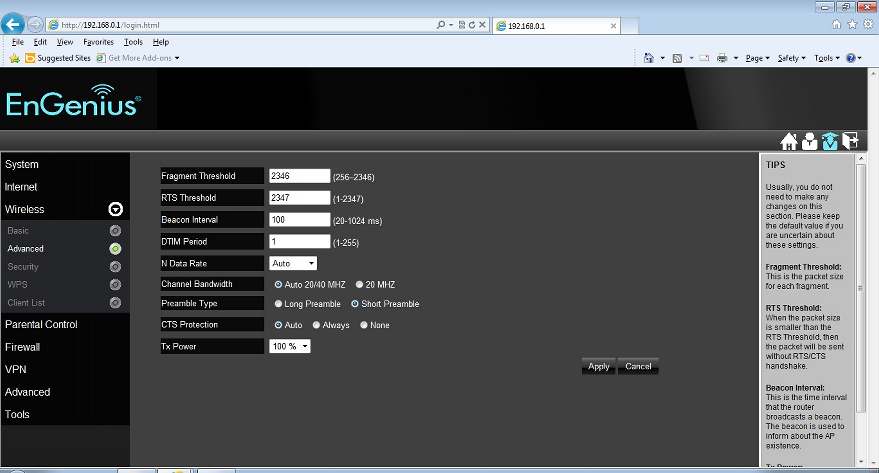 testing:
I used iperf to test range and throughput to a wired station on the WAN port so we measure NAT performance as well.
At 5 feet I was getting a consistent 80Mbps with a 300Mbps connection. We are limited to about 80Mbps max by the 10/100 interface.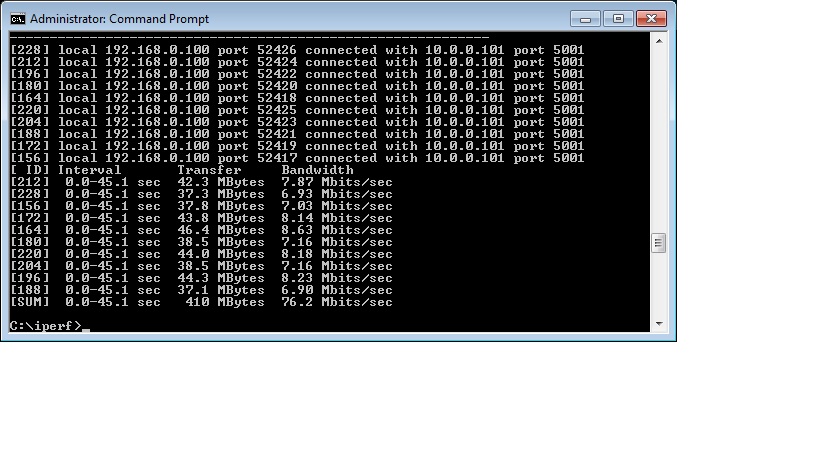 at 50 feet through several walls and one floor I am getting 36Mbps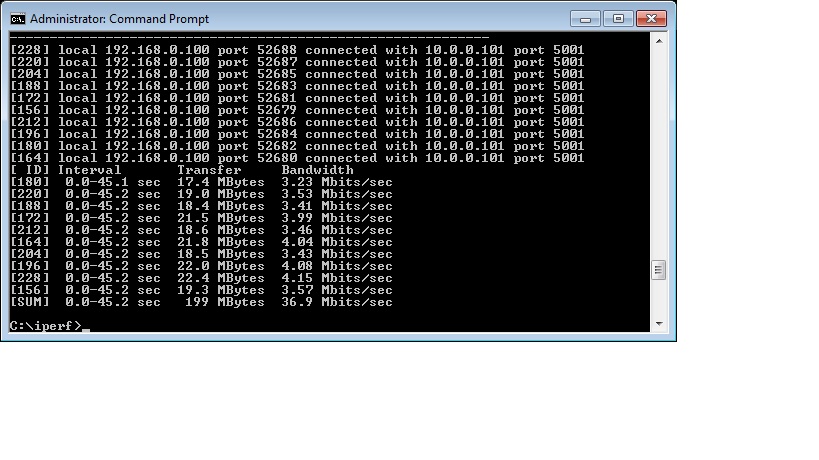 This is where it gets interesting.
At 100 feet outside the house I am still getting 36Mpbs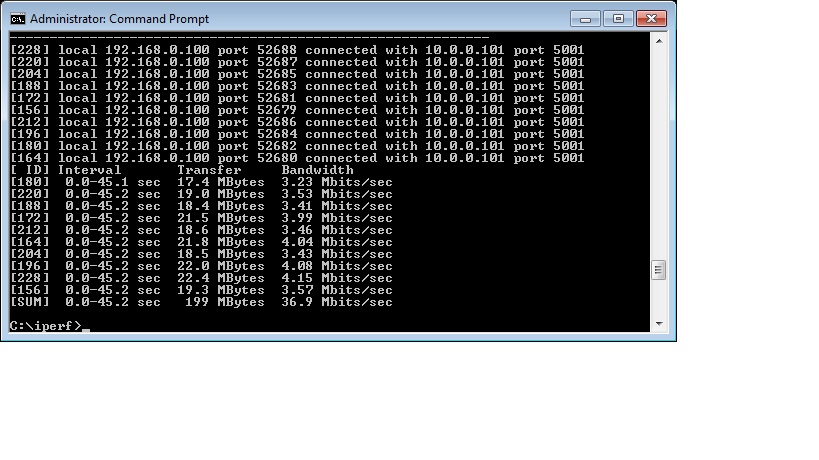 and at 200 feet outside the house i still have 3 bars of signal and still getting a solid connection with 3.36Mbps throughput.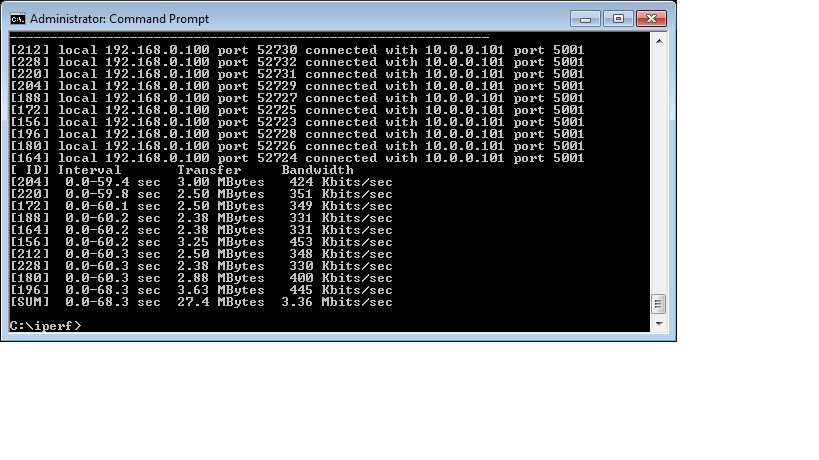 Conclusion:
The esr300h will cover just about any house with its high power and provide plenty throughput for streaming HD video to blu-ray players and smart TV's.
In many homes a standard low power 802.11n router from Linksys or D-Link is not going to cut it. The 200mW output of the esr300h will penetrate through walls and floors better and even provide access in the back yard.
CLICK HERE FOR MORE INFORMATION ON THE ESR300H