EnGenius EnQue IQ VOIP WiFi phone review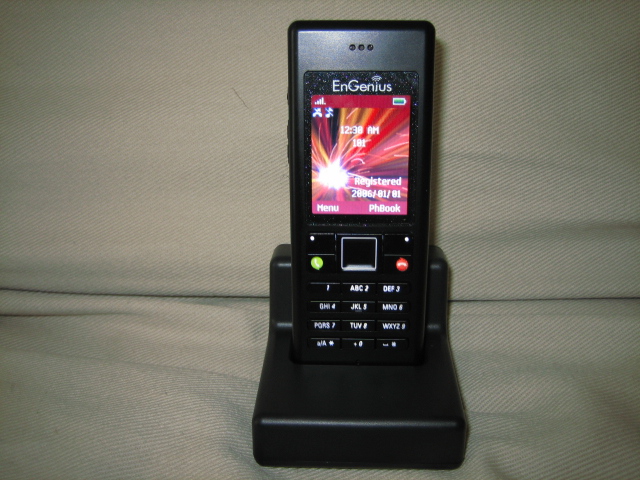 Click here for more information on the EnQue IQ
The IQ is a WiFi SIP phone that Works with any standards based SIP server including the enQue PBX systems, Asterisk and Free World Dialup. The phone does not require a computer or software just a standard 802.11bg WiFi connection. Although it may be used in any environment it is ideal for a campus network including hospitals, universities and research facilities. The phone would work very well in a enterprise setting that has many mobile users.
Configuration:
To use the phone you need to set up a SIP profile with server address, account and password. Multiple profiles can be stored in the phone and auto provisioning is supported. You must also configure the WLAN setting to connect to a network. The phone can be configured to auto connect to any open network or locked down to only use preferred access points. The phone can be configured from the keypad or via a web browser once connected to a network. All current WLAN security standards are supported including WEP, WPA and WPA2. Although the phone will work with any 802.11bg access point for best call quality and range use one that supports the WMM QOS protocol like the EnGenius 3220 Series VoWLAN AP's.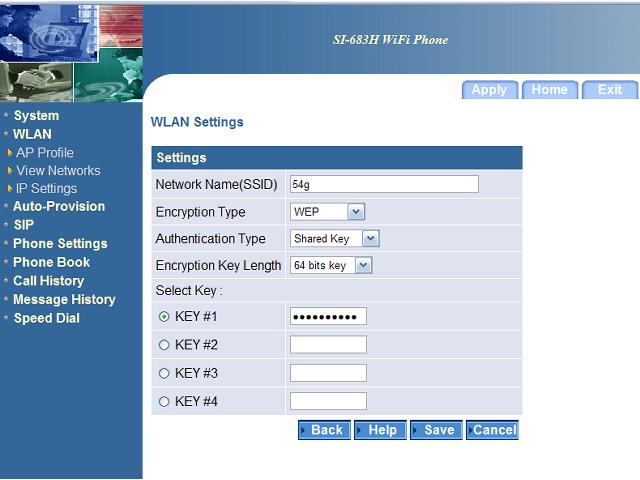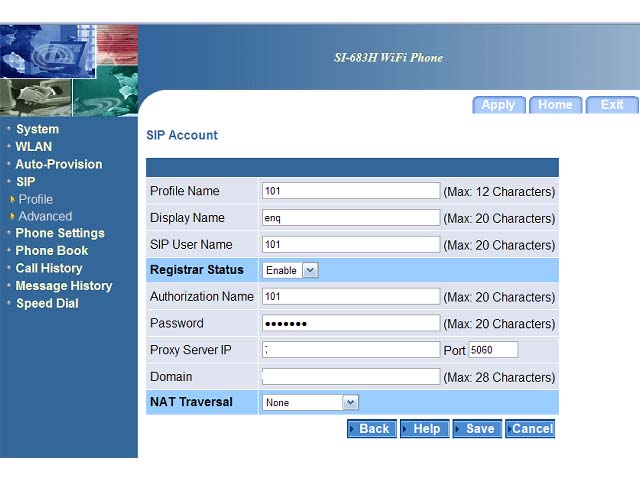 Use:
Once the phone is configured and registered to a SIP server it works like a standard desk phone. Incoming calls to the extension will ring the phone and outgoing calls will be routed according to the PBX rules. The phone has message waiting and missed call indicators and stores a complete log of incoming and outgoing calls. The IQ has several ring tones and a vibrate mode. The phone book can be populated with numbers and other information. The phone can also send SIP text messages to other extensions. Voice quality is best in its class because of support for Wireless Multi Media QOS protocol. Battery life is very good and can be recharged via a standard USB cable or the included cradle and 110v power cube.
Click here for more information on the EnQue IQ