February 25, 2005
Watch the Wi-Fi around you
There is a new type of network sniffer that will let you see what images other Wi-Fi users are downloading around you.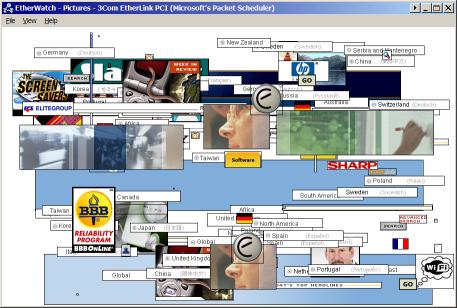 It is a easy way to display whats happening on your network or what websites people are visiting at a conference or public hotspot.
This is also a great way to demonstrate the dangers of a unsecured wireless network to a less technical audience like upper management.
These programs will work on any non switched wired network also.
There are several programs available:
For Windows there is
etherwatch
For Linux there is
driftnet
And for the Mac there is
etherpeg
Posted 12 years, 9 months ago on February 25, 2005
The trackback url for this post is http://www.keenansystems.com/newug/bblog/bblog/trackback.php/25/
---
Comments have now been turned off for this post