EnGenius EOC-2610 Review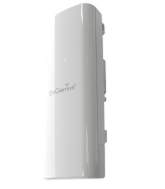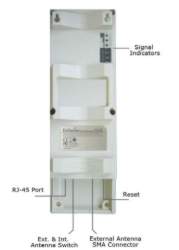 Click here for more information on the eoc-2610
The EOC-2610 is the latest outdoor client bridge / access point from EnGenius. It has 600mW of transmit power and a best in class -97dBm of receive sensitivity. It has a built in dual 10dBi directional antennas with. There is also a SMA connector with selector switch for external antennas. The unit comes with a Proprietary 24v Power over Ethernet injector. The unit is very compact only 10" long by 2" wide is set up for pole mounting.
One of the features of the EOC-2610 is the external signal indicators. They are active in CB mode only and make it simple to aim the antenna from the top of a tower.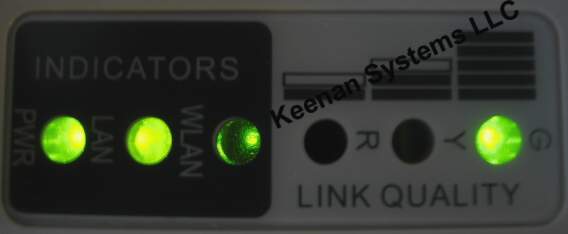 In both access point and client bridge mode you can select the power output from 9dBm to 28dBm . There is a setting for distance 1-30km this must optimize the protocol for a given distance.
In client bridge mode there is a nice site survey utility if you click on the MAC address of the remote AP it will populate the SSID configuration. If the AP has security enabled it will automatically ask you for the key or passphrase. The bridge will work in point to multipoint or point to point modes. In point to point mode you do not need to supply channel just SSID of the other bridge.
The EOC-2610 also has a full featured access point mode. Under MAC filtering we were able to add 50 address to the table. There is also a client list utility that shows MAC address RSSI for each connected client. There is station isolation and all security modes are supported.
The EOC-2610 also has HTTP, SNMP and telnet management. Through telnet you are able to access a Linux prompt and file system making customizing possible.
As a client bridge it would be a great customer premise device (CPE) for wireless Internet service providers (WISPS). The large MAC filter table and external antenna connector would also make a good choice for a outdoor access point for WISPS.