I wanted to test if the additional MIMO radio chains on a Wi-Fi 6 Access Point improve speed at distance even for a 2×2 MIMO Wi-Fi client like a smartphone. I setup a Ruckus R730 802.11ax Access Point with zonedirector firmware 10.3 using a external power supply for full 8×8 capability on a clear 80Mhz channel at 5Ghz. This is currently the highest capacity Wi-Fi 6 AP on the market.
Next I placed a Samsung Galaxy S10 at my 50 foot indoor test location running a iperf server app. Here are the results I saw an average of 200Mbps throughput with spikes to 230Mbps and lows of 150Mbps.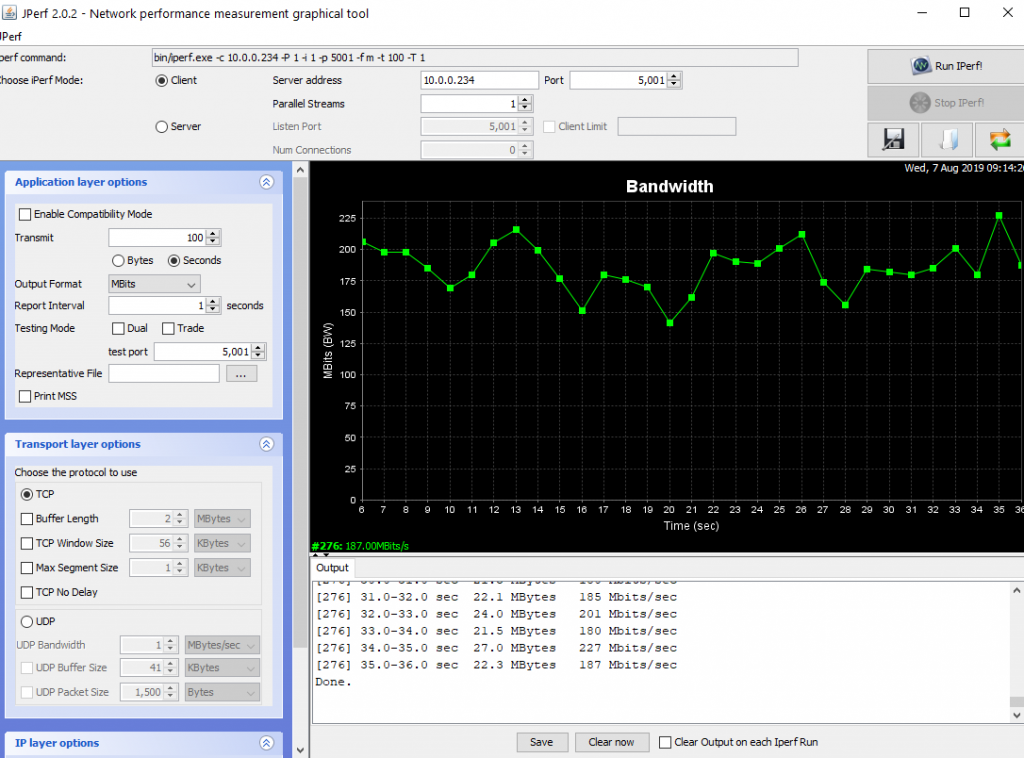 When we compare this to my test with the EnGenius 4×4 Wi-Fi 6 EWS377AP where we saw a 160Mbps average at the same location we can see those additional radio chains do not go unused. We saw a 40Mbps bump in single client performance with the Ruckus R730! Some of this can be attributed to the beamflex antenna elements I am sure.