With the release of the iPhone 11 it will quickly push the installed base of Wi-Fi 6 clients over 180 million by 2020. We know that the iPhone 11 pro and max have a 2×2 MU-MIMO 802.11ax Wi-Fi chipset. So how fast is it exactly?
To figure this out I started with 2 of the best Wi-Fi 6 Access Points currently on the market the EnGenius EWS377AP and the Ruckus R730. I took the iPhone out of it's case connected to power and held horizontal at about 5 feet from the AP for the fastest speeds. I used a IPerf server on a iPhone 11 pro and a JPerf client on gigabit wired desktop and here are the results.
First I tested with the EnGenius EWS377AP it is a 4×4 MU-MIMO Wi-Fi 6 AP. I averaged 800Mbps with spikes as high as 845Mbps.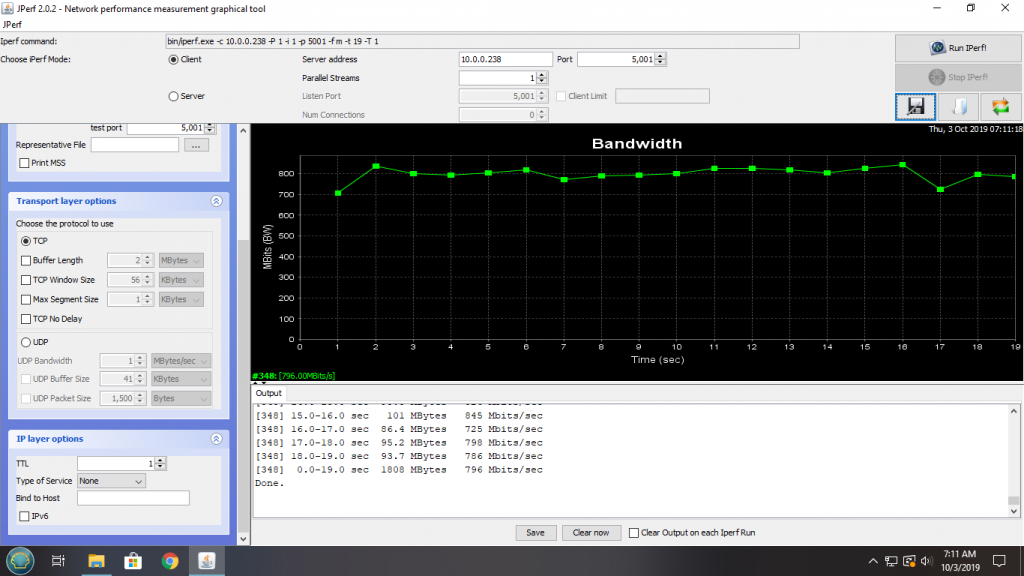 Next I tested against the Ruckus R730 it is a 8×8 MU-MIMO Wi-Fi 6 AP. I averaged 750Mbps with spikes over 800Mbps.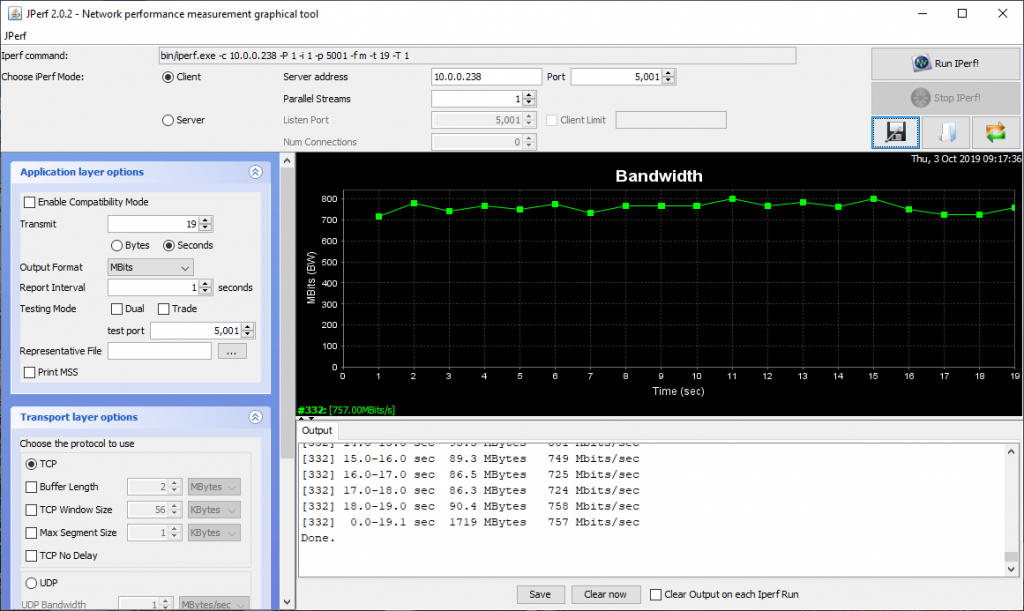 So how does this compare to the iPhone 10 with a Wi-Fi 5 chipset? You can see my testing here it averaged around 600Mbps so we are getting a solid 200Mbps gain with the iPhone 11! This is similar to what I saw with the Samsung Galaxy S10.
Short range speed is one advantage of Wi-Fi 6 but another one of the real benefits is increased speed at distance see my testing here.
For more information on the Wi-Fi 6 AP's I used during this testing go here