The ECW260 is one of the first affordable outdoor Wi-Fi 6 Access Points available. The ECW260 is 2×2 mimo and has a 2.5Gb ethernet port with 802.3at PoE support. The ECW260 comes with pole and wall mounting hardware.
The ECW260 is managed by the no cost EnGenius cloud you simply scan the barcode with the app and it adds it to your cloud dashboard. You can deploy and monitor a Wi-Fi network remotely!
The ECW260 would be great for high density outdoor Wi-Fi like school or church parking lots. You could also use 2 units in mesh mode between buildings for a high speed bridge.
I did some close range speed testing with a iPhone 12 Pro using speedtest.
Next I ran a iperf test against a server on the iPhone 12 Pro with 8 parallel streams.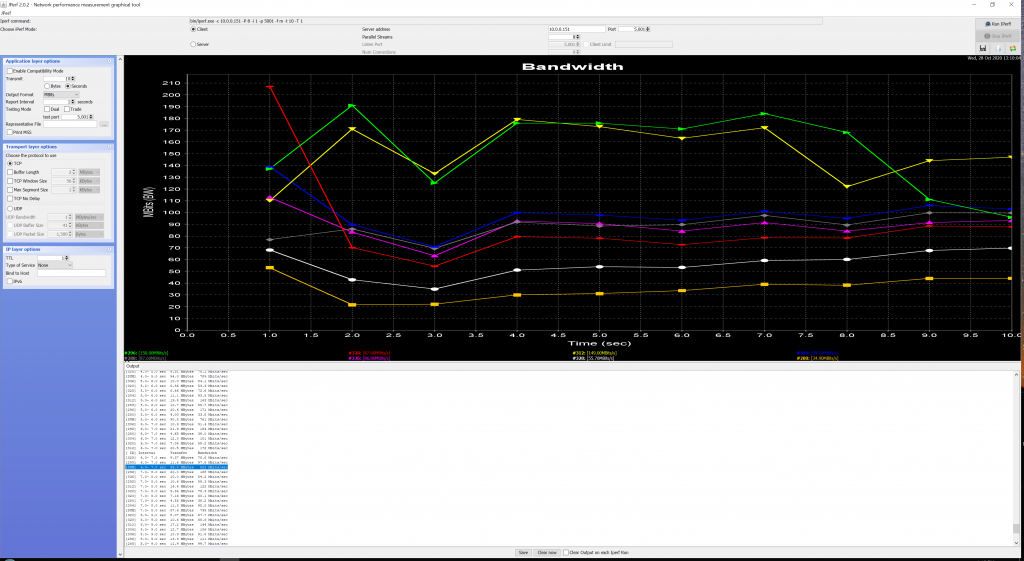 I saw a maximum of 822Mbps combined.
The ECW260 does not ship with a PoE injector you can use the EPA5006GR https://www.keenansystems.com/store/catalog/product_info.php?products_id=614
But to get the most out of the ECW260 you will want to use a multi gig 2.5Gb PoE switch like the ECS2512FP https://www.keenansystems.com/store/catalog/product_info.php?cPath=48&products_id=597
We have the ECW260 in stock today here https://www.keenansystems.com/store/catalog/product_info.php?products_id=612