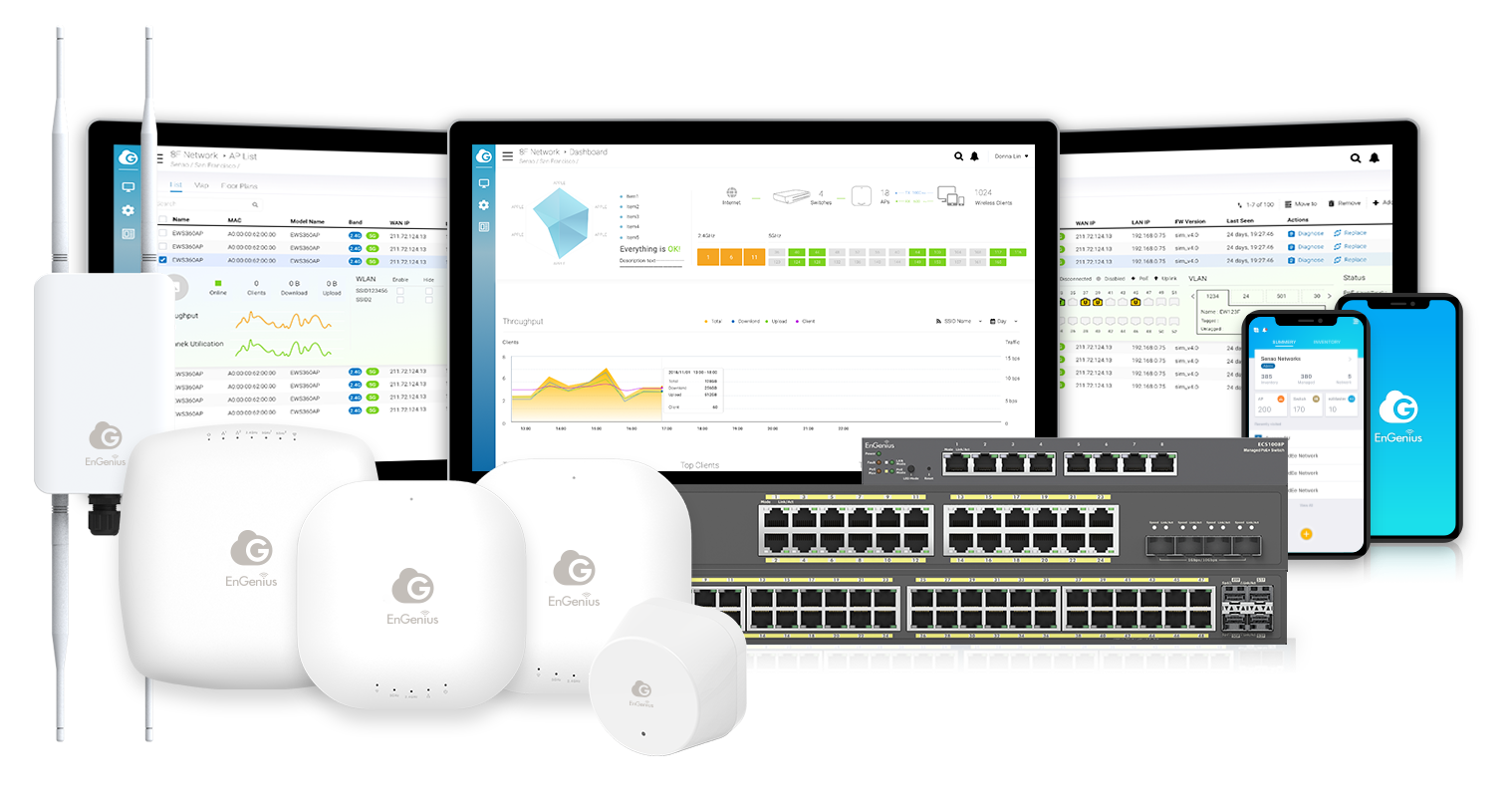 The EnGenius Skykey is a hybrid cloud device running the ezMaster Access Point and Switch management software. The Skykey is is a PoE powered device connect it to a switch for both power and data it has a secondary ethernet port, a micro SD slot for local backups, and a magnet for easy mounting .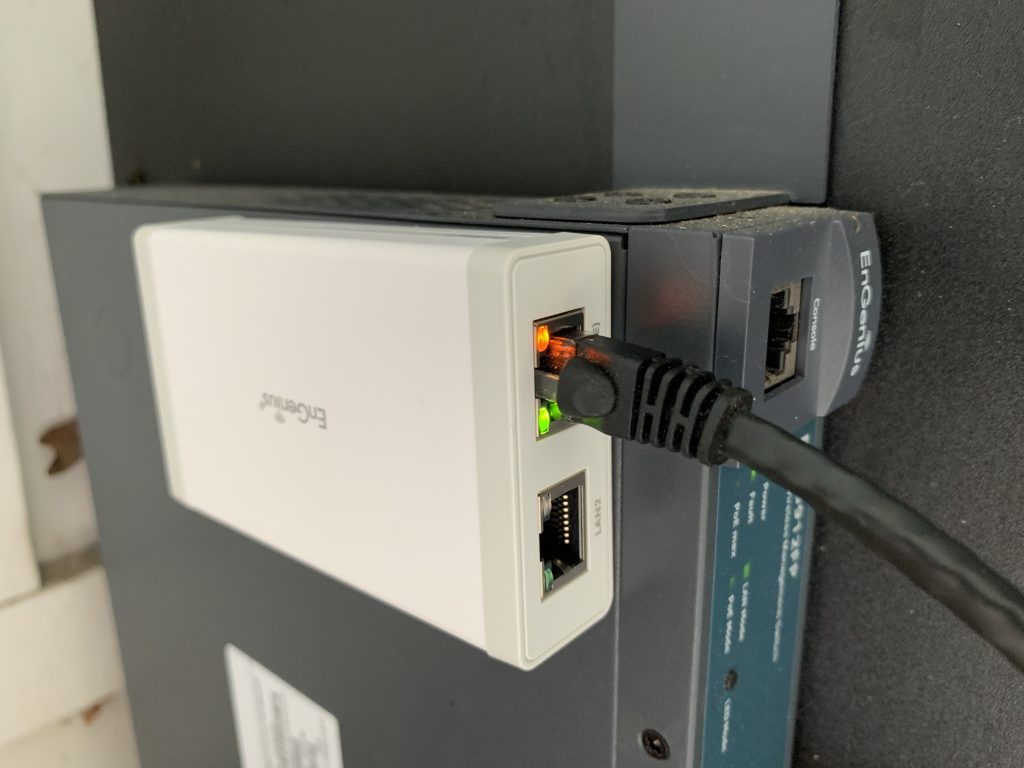 If you are already running ezMaster you can backup your configuration and load it into the Skykey . The Skykey will manage up to 100 devices you can access it remotely from the EnGenius Cloud or by local IP address. And as with all EnGenius cloud devices there is no subscription fee!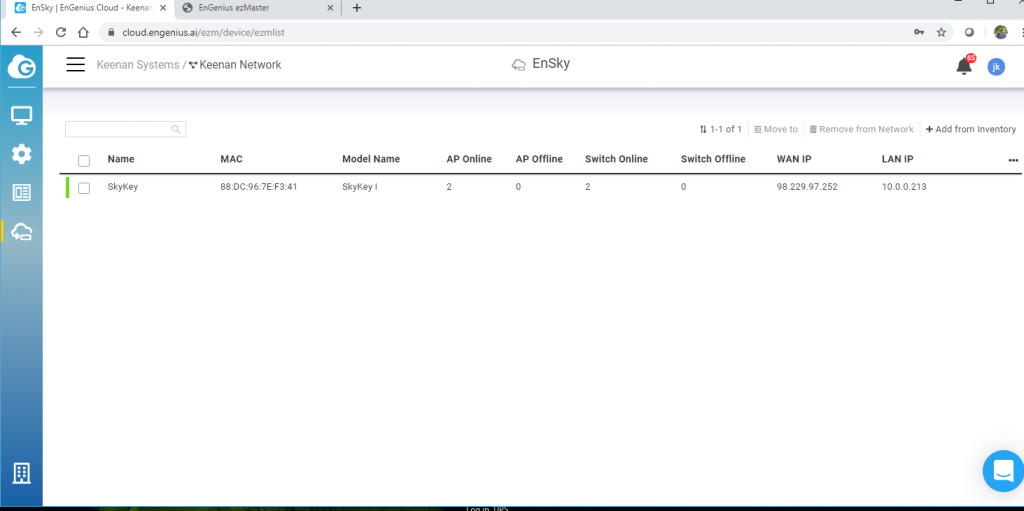 Once the SkyKey is configured you can onboard Access Points and switches across multiple sites with projects and AP groups.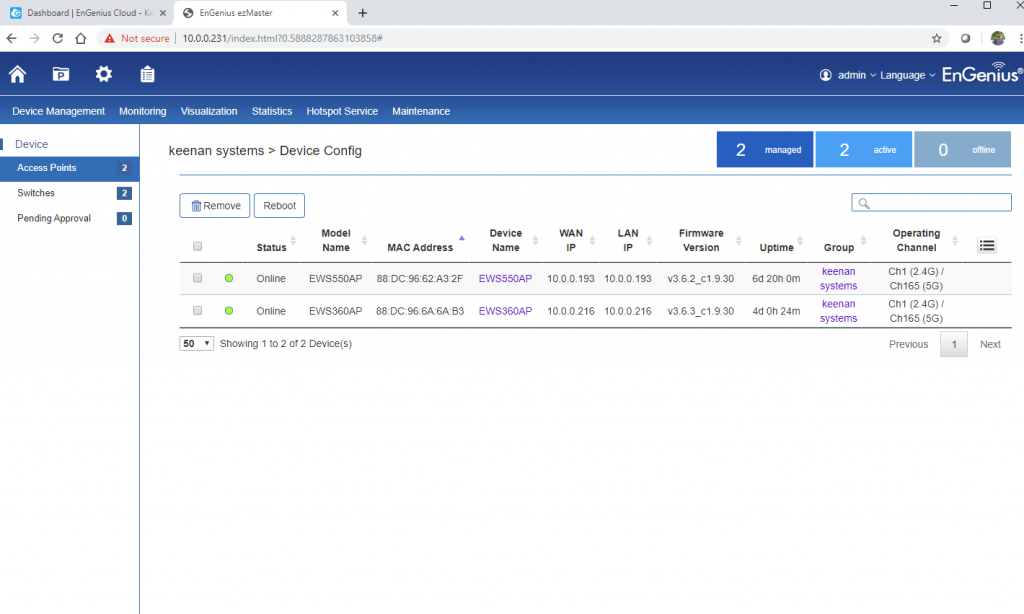 The EnGenius Skykey is now shipping click here for more information
EnGenius technologies has just launched a line of cloud managed Wi-Fi access points and PoE switches with no subscription cost! These are business class Wi-Fi 6 and Wi-Fi 5 access points that can handle traffic from many users in both large and small venues including outdoors. You can manage your chain of coffee houses from one interface or your entire school campus. There is a 48 port Cloud managed PoE switch available for large businesses and the enterprise down to 8 port desktop switch for small businesses. The hybrid cloud skykey will also bring EnGenius EWS access points and Switches into the cloud. See the full lineup of products here