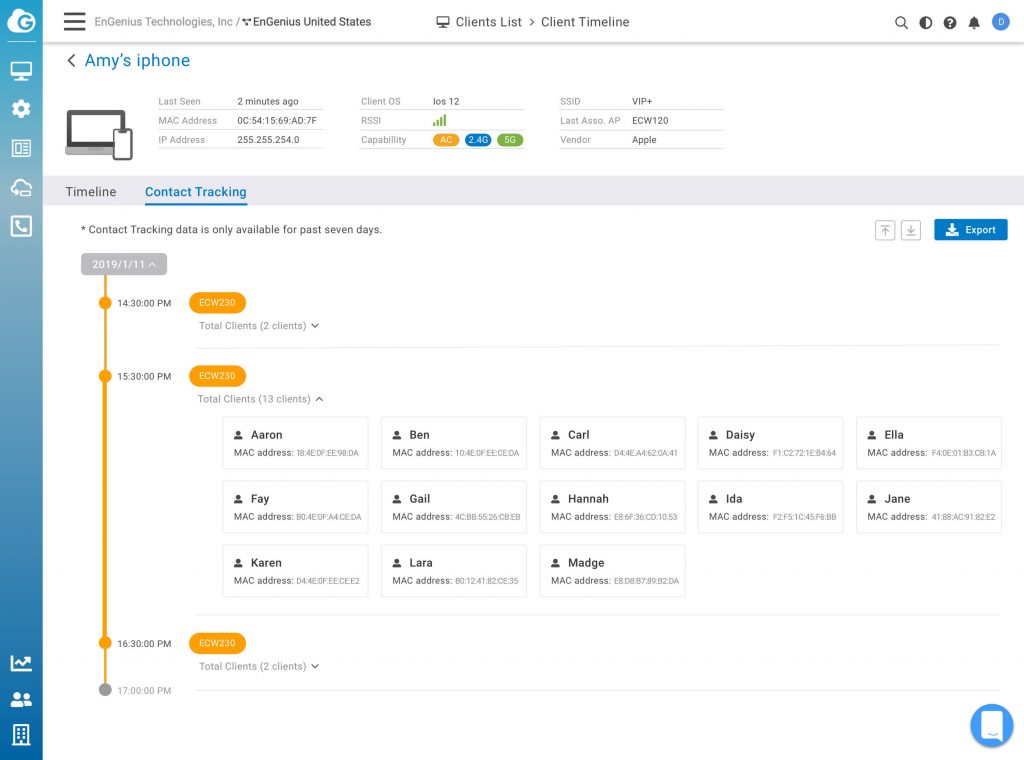 Engenius is adding a new feature called contact tracking that when enabled will show Wi-Fi users that have had close contact and at what time. This is similar to contact tracing that apple and google are adding to their smart phone platforms but uses Wi-Fi instead of Bluetooth. With contact tracking the business owner can implement this feature on their own and upgrade their Wi-Fi to the latest Wi-Fi 6 standard at the same time to handle increased traffic. This is a great way to protect your business and customers during the pandemic.
Contact tracking works with all the EnGenius Cloud managed AP's
click here to see them.
You can read the full press release here