To continue with my real world Wi-Fi 6 testing series with the EnGenius EWS377AP I wanted to do some indoor speed at distance tests. I am testing actual throughput using a iperf client on a GbE wired desktop and a iperf server app on the smartphone.
I first tested the Wi-Fi 6 Samsung Galaxy S10e I placed it 50 feet from the EWS377AP the Wi-Fi was passing through several walls furniture etc here are the results. I saw average of 160Mbps with spikes to to 176Mbps. Plenty of throughput to stream netflix at 4k (25Mbps) or do just about anything else over Wi-Fi.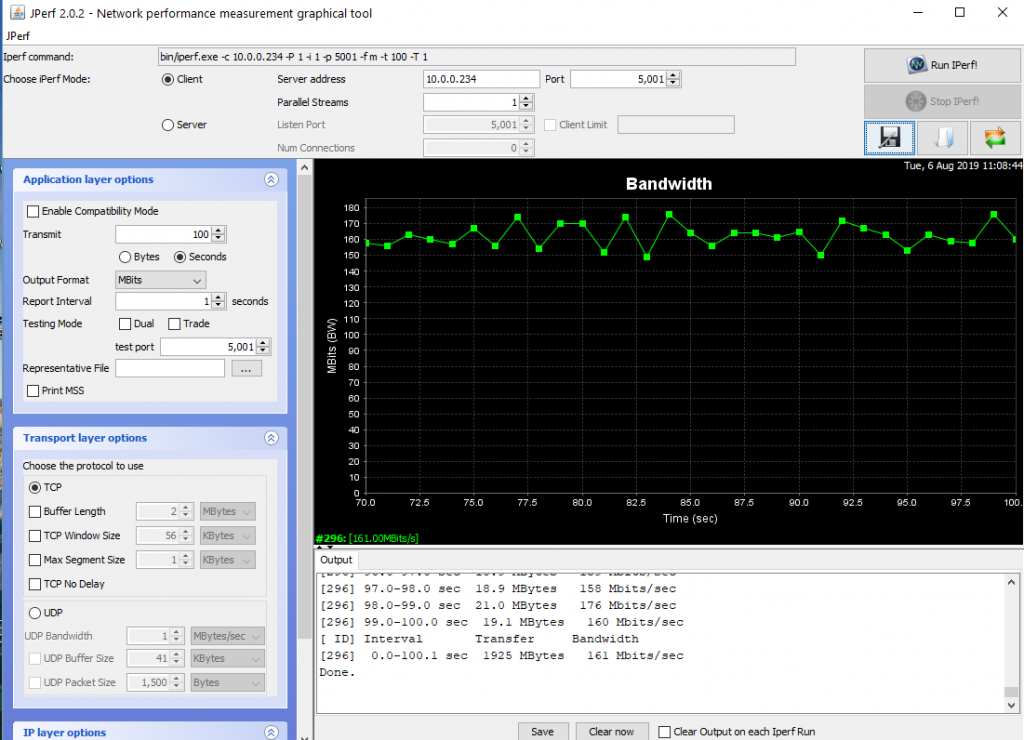 Next I wanted to see the difference with a Wi-Fi 5 client the iPhone Xs. I placed the iPhone in the same position an reran the throughput test. This time we averaged 150Mbps with spikes up to 159Mbps.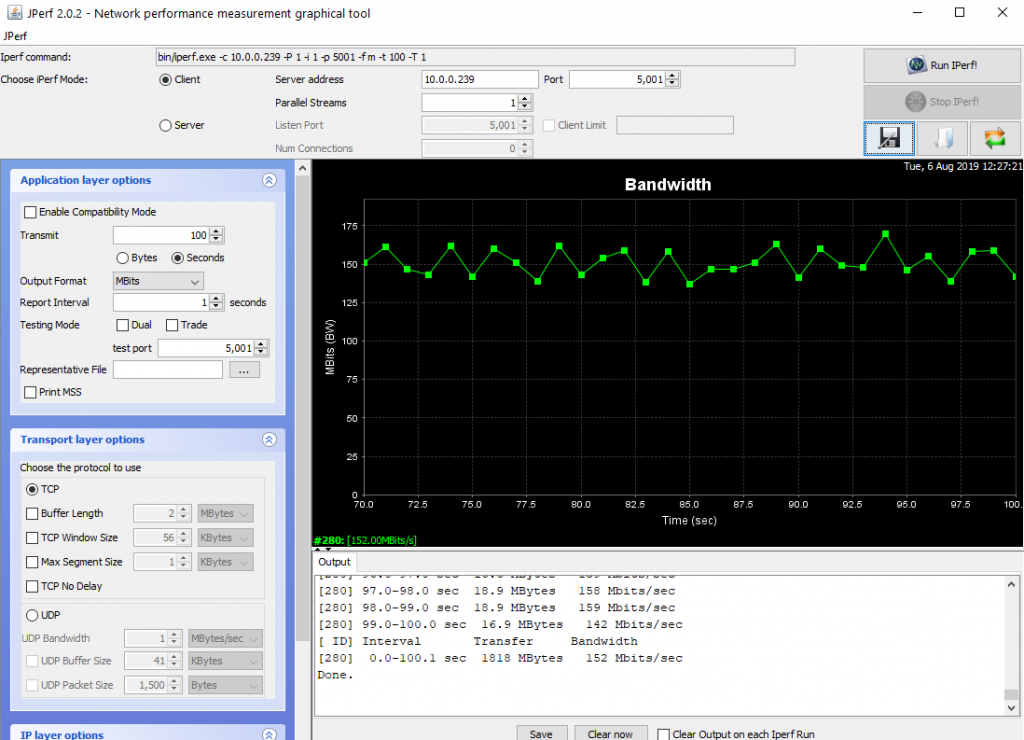 So in real world distance testing a Wi-Fi 6 AP / Wi-Fi 6 Client edges out Wi-Fi 6 AP / Wi-Fi 5 client with a gain of ~10Mbps not as drastic as the 200Mbs difference we saw at 5 feet but still an improvement. And as we saw in our Wi-Fi 6 AP vs Wi-Fi 5 AP testing having a Wi-Fi 6 AP like the EnGenius EWS377AP can improve overall speed for all Wi-Fi devices.
To back up the Wi-Fi 6 AP testing I went back and did the same test with a Wi-Fi 5 (802.11ac) AP a 4×4 MIMO Ruckus R720. Here are the are the results at the same location.
First I tested the Wi-Fi 5 client the iPhone Xs I was only able to average about 35Mbps.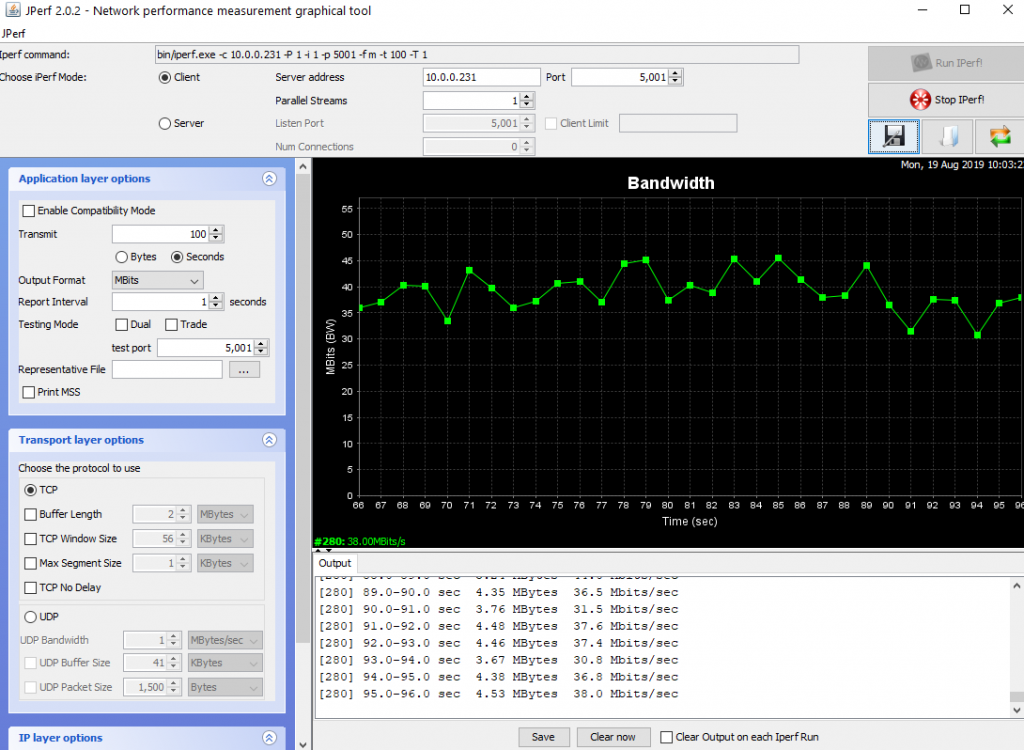 Next I tested the Samsung Galaxy S10 the Wi-Fi 6 client this did better at 65Mbps average.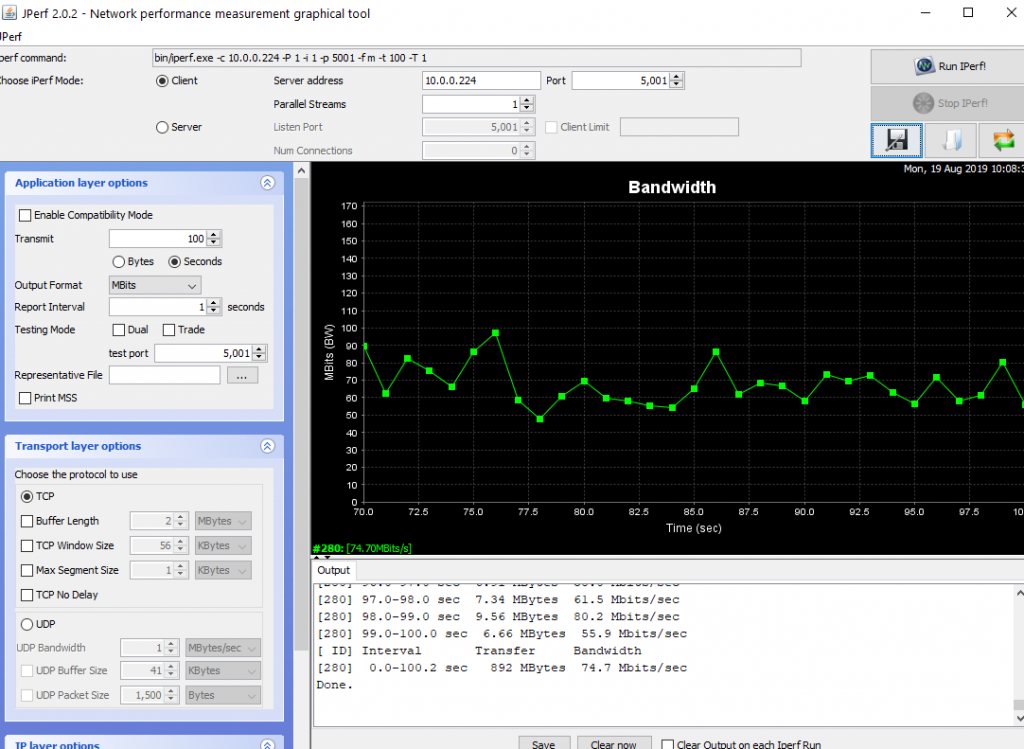 So in conclusion we see a big speed at range improvement with a Wi-Fi 6 AP even with a Wi-Fi 5 client we saw over 100Mbps throughput improvement over a similar Wi-Fi 5 AP!