EnGenius has added a new feature to it's cloud Wi-Fi controller to help fight Covid-19 in the workplace. You are first required to opt in from the privacy menu to enable this feature. It looks at client devices with a close proximity to the same Wi-Fi Access Points at the same time.
Once enabled you select the client device in question. Exposure Analysis will show which other devices this person has come in close contact with during a given time period.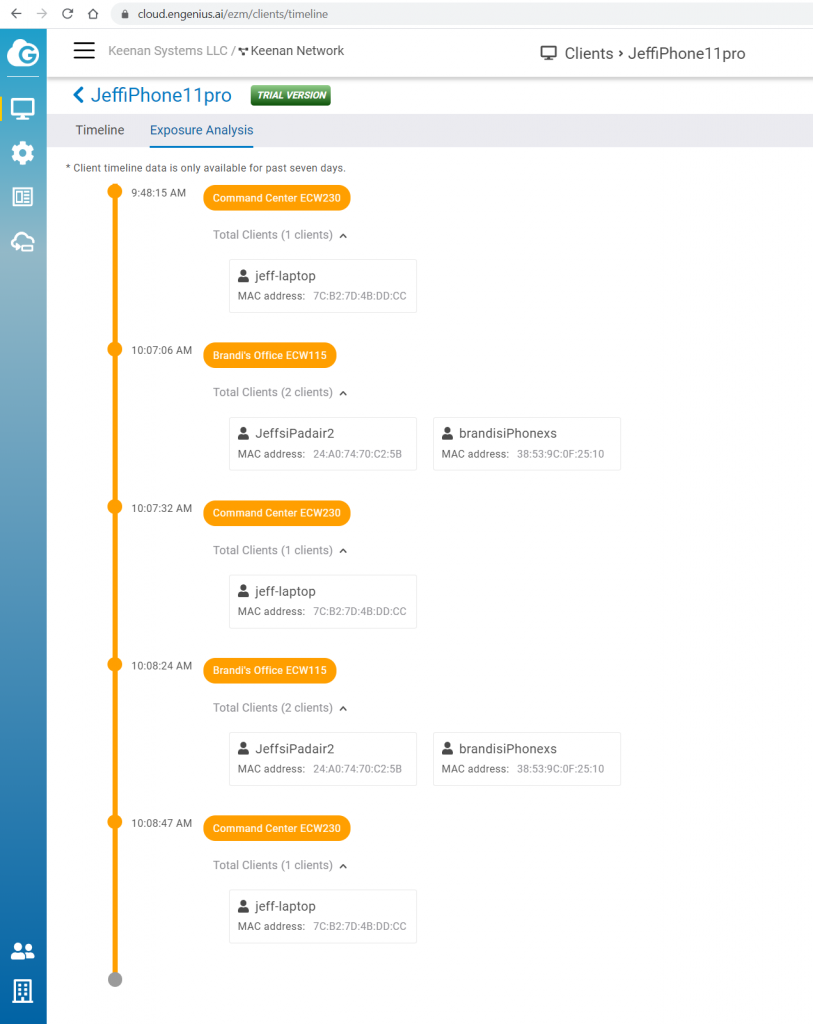 The above screen shows that Jeff's iPhone came in close contact with Brandi's iPhone at 10:07AM.
In conclusion EnGenius Cloud Wi-Fi with Exposure Analysis is great tool to aid in the reopening of businesses and schools while also exceeding the need for better Wi-Fi.
Click here for more information on the EnGenius Cloud managed Wi-Fi devices with Exposure Analysis