Many Wi-Fi 6 Access Points were released with 2.5GbE ethernet ports this standard lets you more than double the speed of gigabit ethernet over cat5e. This lets you use your current cabling which can be the most expensive part of the network while boosting speeds. It is also a great way to increase uplink speeds between switches and traffic to PC's and NAS devices.
Up until now multi-Gigabit PoE switches were out of reach for most SMB's they were either too expensive or only featured PoE on some ports. With the release of the ECS2512FP there is now a solution with 2.5GbE and 802.3af/at/bt PoE++ on all ports and a price below $750! The ECS2512FP can also be cloud managed via the no cost EnGenius Cloud anyone can set up a account here even https://cloud.engenius.ai/ and view the features. This makes remotely deploying, monitoring and configuring your switches easy either from a web browser or the EnGenius Cloud app..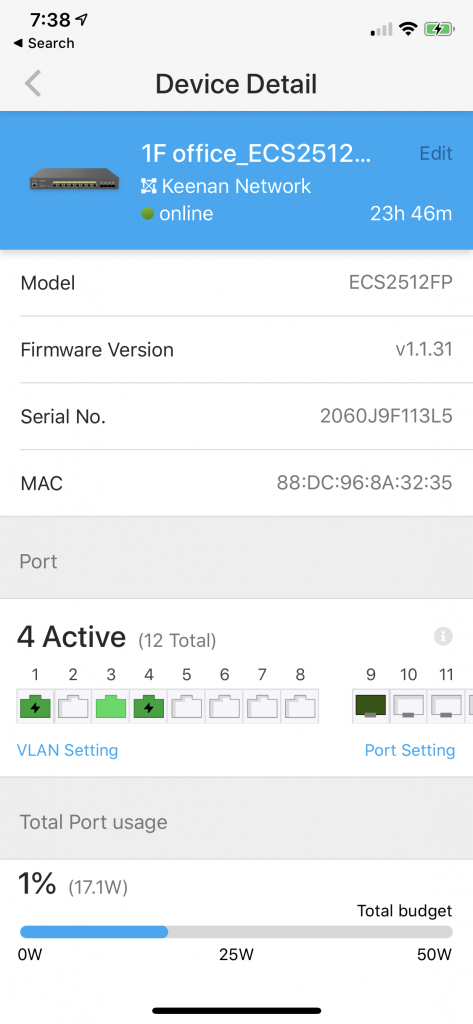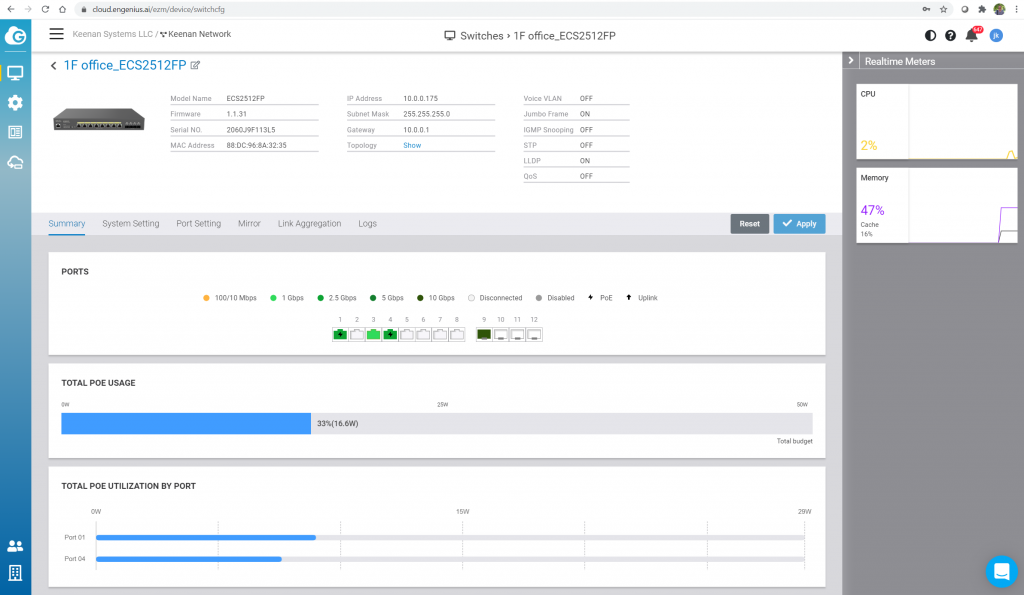 Wired Testing:
There are not many PC's with built in 2.5Gb adapters yet but this is a easy upgrade via the cable creations USB 3 to 2.5G adapter https://amzn.to/3dUmMTR This adapter even worked on my Synology NAS. Using this adapter you can add a 2.5Gb port to any desktop or laptop with a USB 3.0 port . I connected my laptop to a switch port with the cable creations adapter. On my desktop I have a 10Gb SFP+ adapter like this one https://amzn.to/2NQdMop lastly I connected a twinax cable like this one https://amzn.to/3eXHRhF from by desktop to the ECS2512FP via one of its four SFP+ ports.
I used jperf to test the throughput and here are the results very close to 2.5Gb sustained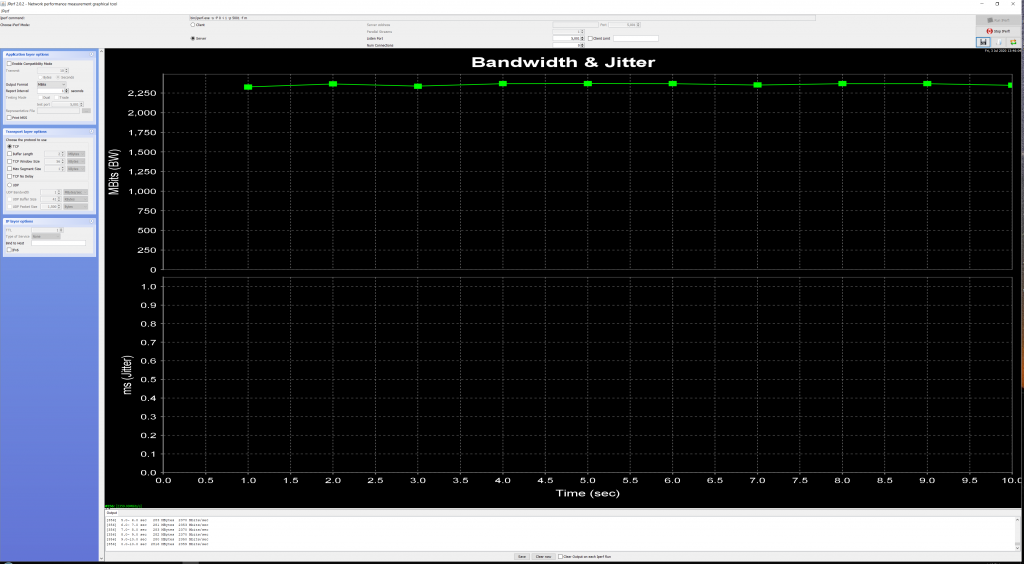 Wireless Testing:
Next I tested two of the fastest Wi-Fi 6 Access Points available right now The EnGenius ECW230 and the Ruckus R750 these are both have 4×4 spatial streams with 2.5Gb capable ports. For the client device I used a laptop with a 2×2 Intel AX201 Wi-Fi 6 adapter. There are not many 4×4 Wi-Fi 6 client devices available yet but I saw speeds over 1Gb even during single client testing.
First I tested the ECW230 and got these results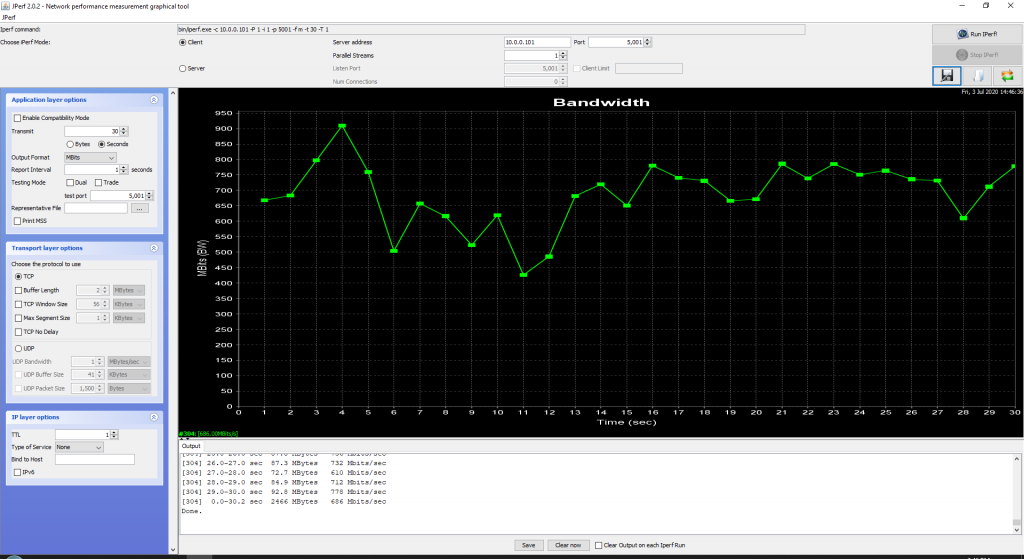 Next I tested the Ruckus R750 this AP requires PoE++ for maximum performance and features. Here are the results.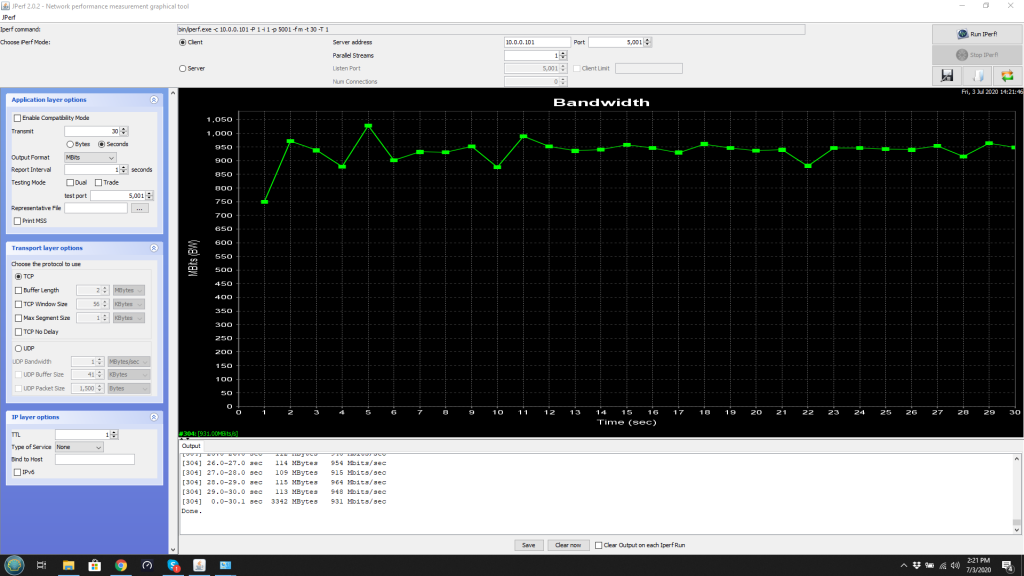 In conclusion the ECS2512FP is a great way to increase your network speeds both wired and wireless while keeping your existing cabling.
Click here for more information on the ECS2512FP The ECW230 and the R750