I wanted to see what the channel spectrum looks like for a Wi-Fi 6 connection. So I used my Ekahau sidekick spectrum analyzer to look at a connection between a iPhone 11 pro and a Ruckus 8×8 11ax R730 and here is what I saw.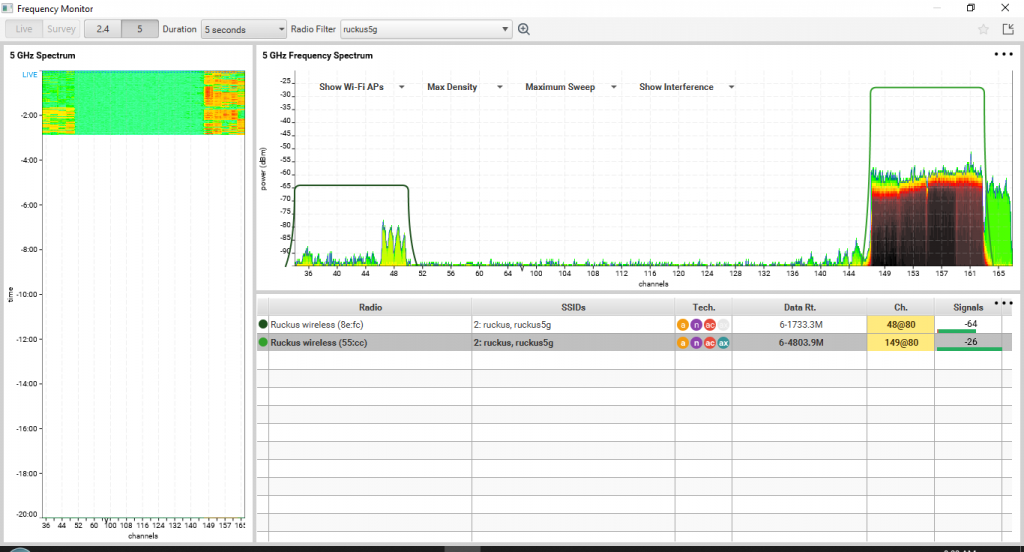 I ran iPerf to fully load the channel you can see the R730 is on channel 149 @ 80Mhz channel width.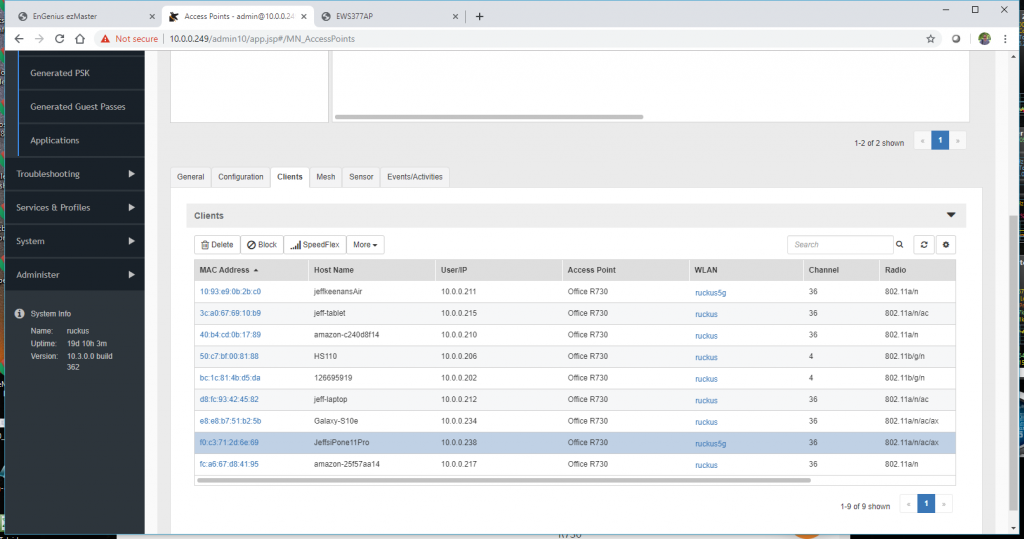 There is no indicator on the iPhone 11 to show a Wi-Fi 6 connection like there is on a Samsung Galaxy S10. However if we look at the client list on the Ruckus Zonedirector we see it is connected at 11ax.
Next I captured a video of the iPhone 11 Pro and Samsung Galaxy S10 both running iPerf servers against different wired clients. You can see the OFDMA Resource Units in action
Lastly I ran the same test again with a 20Mhz channel here is that video zoomed in.
For more information on the Ekahau Sidekick click here
For more information on the Ruckus R730 click here