Adding a m.2 Wi-Fi card to your desktop can be easy if it already has a compatible slot. My motherboard a Asus Tuf Gaming X570-Plus did not come with a Wi-Fi enabled M.2 slot. So I used this WiFi Card to M.2 Key M Adapter Card below.
I installed it into one of the 2 M.2 slots this board has the other is in use by my SSD.
Next I ordered the intel AX210 Wi-Fi 6E adapter below this supports 6Ghz as well as 5.8 and 2.4 and has a riser with external antennas.
If this was a windows 11 system it would download the latest drivers and 6Ghz would start working. With windows 10 you have to take a few more steps. Here is my windows build.

I followed this guide at SNBForums. But when I installed the latest AX210 driver I could only see 2.4 and 5.8Ghz networks. I ended up having to manually install the driver below. You can download the driver below
Intel AX210 Wi-Fi 6E Driver 22.45.1.1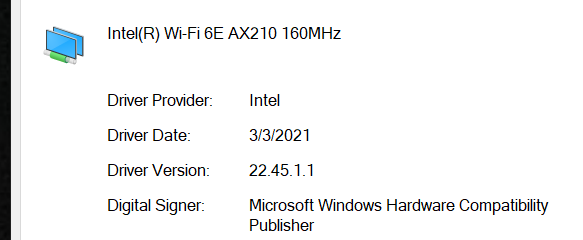 Once I installed this driver and rebooted I could see my 6Ghz Wi-Fi 6E ECW336 AP and I was greeted by the WPA3 enabled network message below and connected at 2.4Gbps!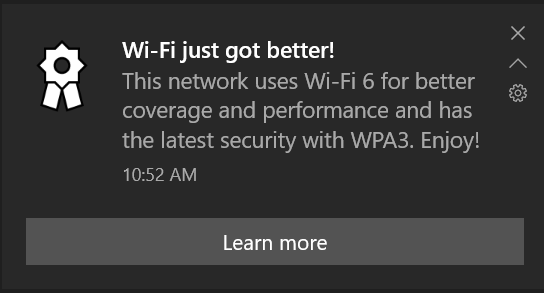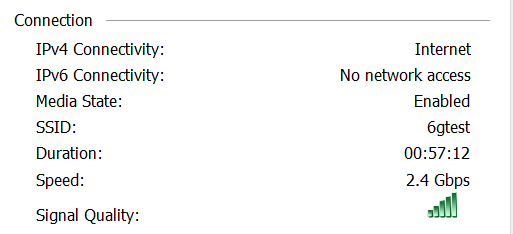 I did some performance testing with iPerf and was getting over 1Gbps a little slower than my laptop with the same card. Desktops will block some of the signal so this is expected.