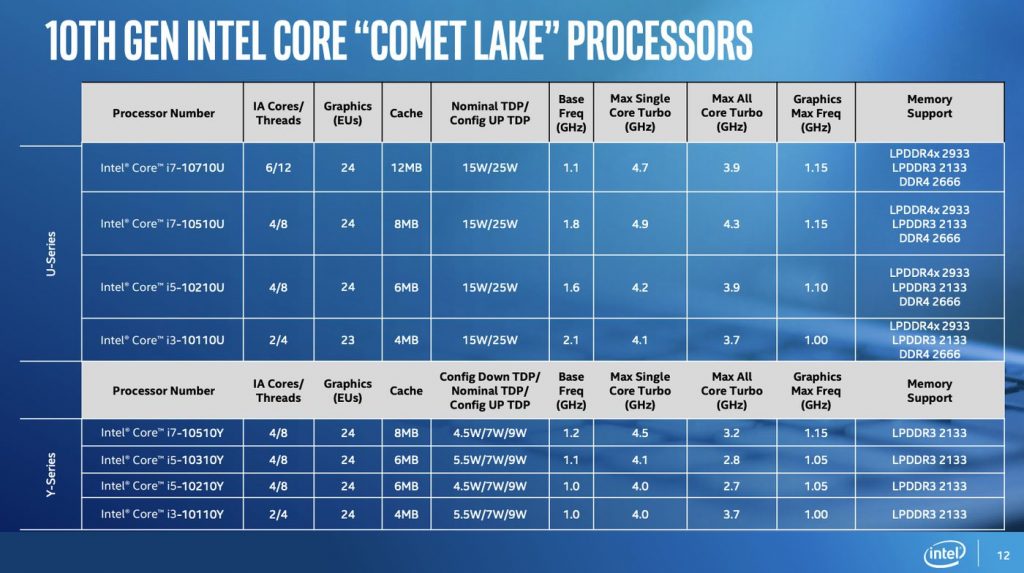 I recently upgraded to a Intel 10th Generation laptop with Wi-Fi 6 and wanted to do some performance testing. I purchased the
Acer Aspire 5 A515-54-59W2
it has a quad core i5-10210U processor with a Intel AX201 chipset that supports 802.11ax via 2×2 MU-MIMO antennas over the 2.4 GHz and 5 GHz bands. Although this chipset supports 160Mhz mode and 2.4Ghz I limited my testing to 80Mhz and 5Ghz only because this is what most businesses will want to use.I used a EnGenius
ECW230 4×4 Wi-Fi 6 Access Point
for testing this AP has the latest Qualcomm chipset. I used iperf with a jperf front end with the laptop as server and a gigabit ethernet connected desktop as the client. The laptop was in the same room as the AP and about 5 feet apart.
Here are the results.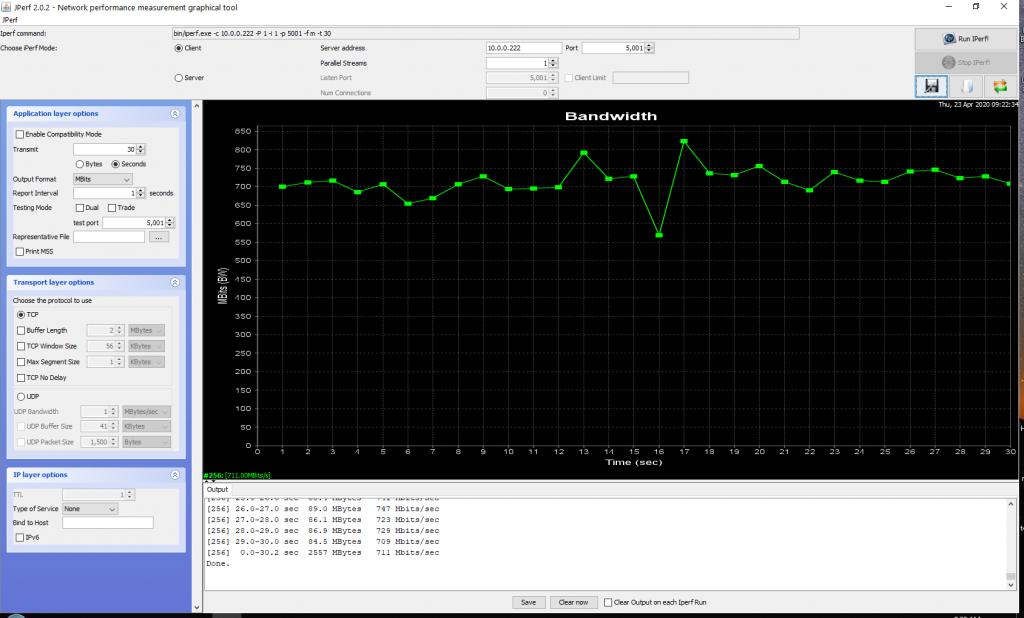 I averaged 750Mbps with spikes to 800Mbps. When I connect the same laptop via gigabit ethernet I get close to 950Mbps so a 2×2 Wi-Fi 6 connected Laptop is pretty close to achieving wired speeds. A single laptop with a 4×4 Wi-Fi 6 chipset or even a 2×2 chipset operating at 160Mhz should be easily able to max out gigabit ethernet. Thankfully multi gigabit switches are now available that can hit speeds of 2.5Gbps over standard CAT6 ethernet like the
EnGenius ECS2512FP
One thing is for sure Wi-Fi 6 overs a huge speed and range boost over Wi-Fi 5 (802.11ac) and the current batch of Wi-Fi 6 Access points deliver the goods.
Click here to see all the currently available Wi-Fi 6 Access Points