I have been testing the new EnGenius security gateway it is setup as my main Internet router in Connecticut and I have site to site VPN configured with another ESG510 in California. The configuration is mostly automatic both gateways are registered to the EnGenius cloud so no WAN IP addresses are needed and NAT traversal is automatic.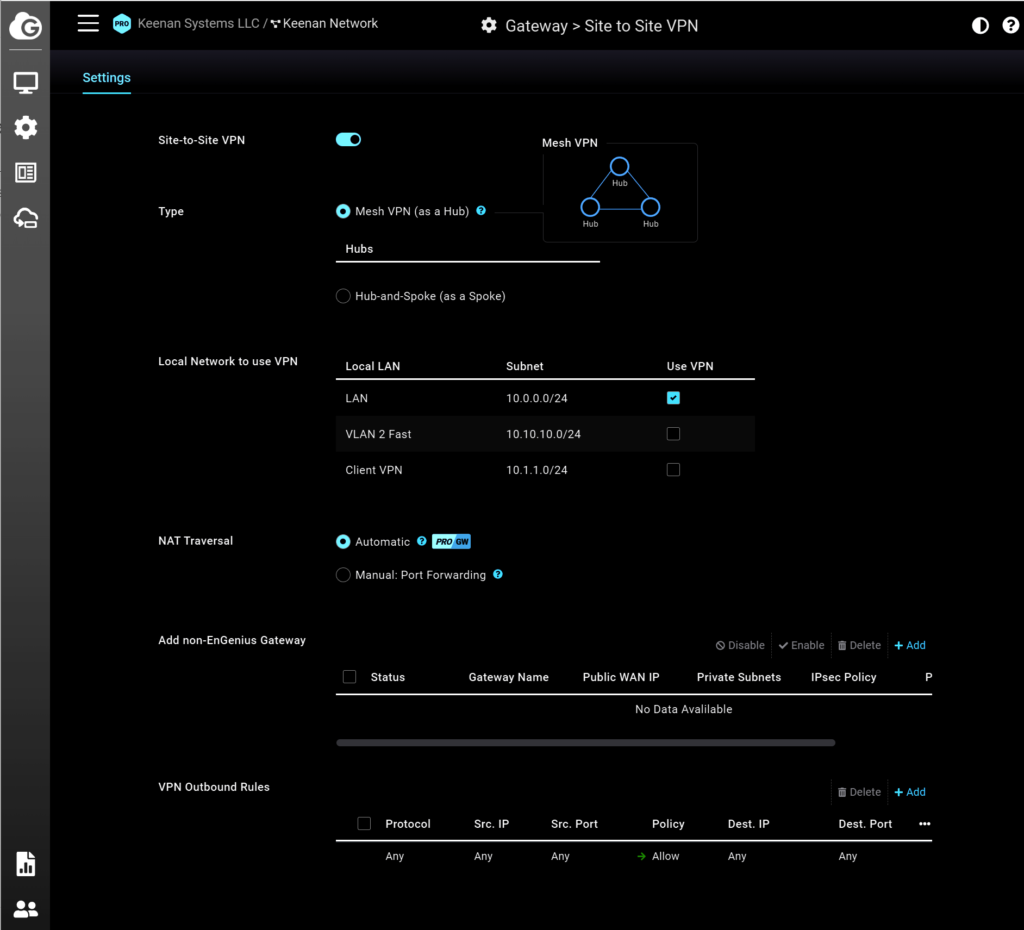 You can choose which networks are allowed access form the far side of t he VPN. Once enabled I was able to access the gateway and access point on the remote side via my local web browser.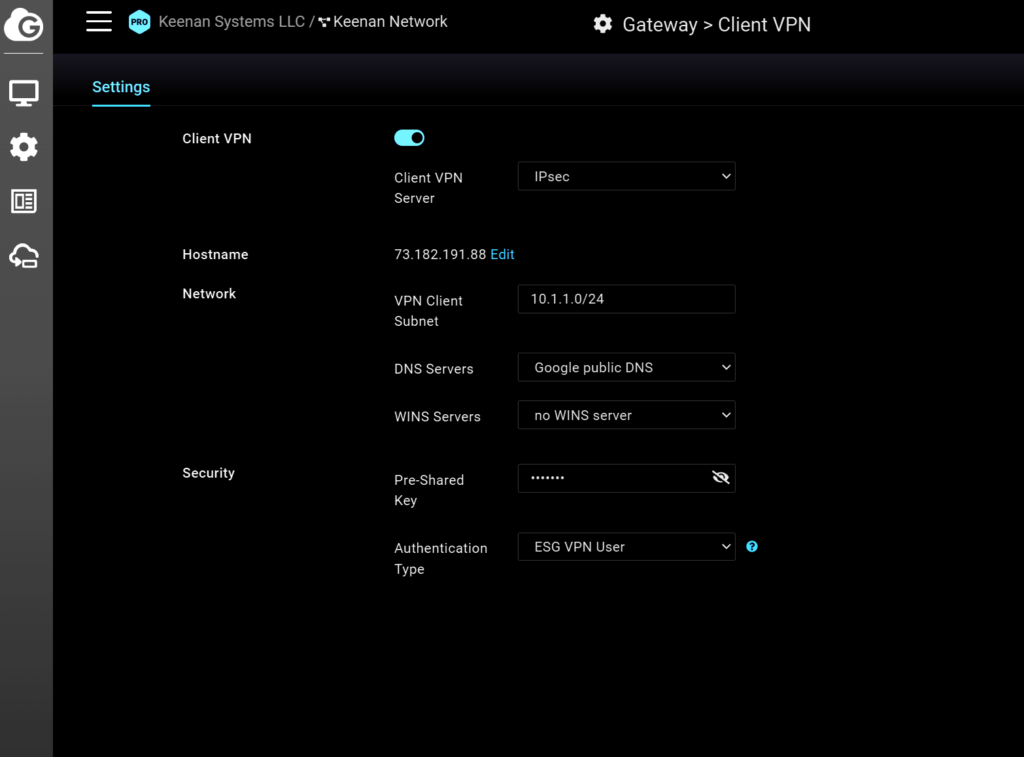 Next I enabled client VPN the only configuration necessary is to choose a subnet for the VPN clients and to set the pre shared key.

Lastly I configured the IOS client with my WAN IP and was instantly connected to the ESG510 VPN.
More information on the ESG510 security gateway and router here