Oscium has just released the WiPry Clarity tri-band spectrum analyzer supporting 2.4, 5 and 6Ghz for the new Wi-Fi 6E standard. The Clarity works with with the free to download WiPry software for Windows and soon Mac and ships with both USB type C and type A adapters.
Wi-Fi 6E has a massive new spectrum with 6 available 160Mhz channels, 14 80Mhz channels, 29 40Mhz channels and a whopping 59 20Mhz channels. It is going to be much easier to find a clean and fast Wi-Fi 6E channel with no disconnects.

I installed the WiPry software on a desktop PC with windows 10 and set it to 6Ghz mode. I have one of the first business class Wi-Fi 6E Access Points the EnGenius ECW336AP running on channel 15 in 160Mhz mode. I started a speed test on my laptop with a Intel AX210 Wi-Fi 6E adapter and you can see it on the spectrum plot below.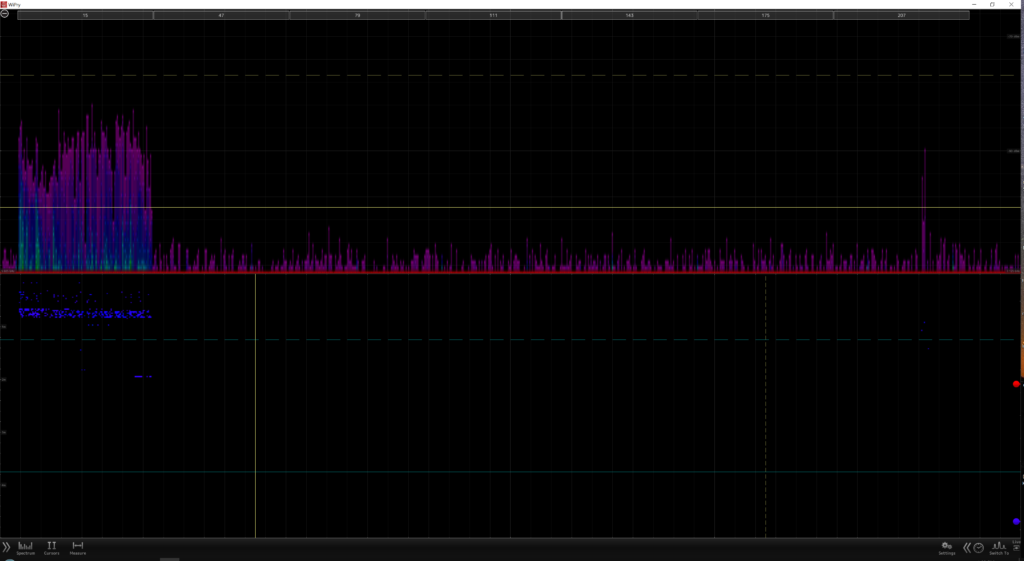 Right now the 6Ghz spectrum is pretty empty but if you are doing a tri-band multi AP deployment that will change quickly. You can still have co channel and adjacent channel interference issues if you are not careful with channel selection. There will also be non Wi-Fi devices using 6Ghz that only a spectrum analyzer can detect. Having the WiPry Clarity in your toolbox will help you troubleshoot current and future Wi-Fi networks!
You can purchase a WiPry Clarity here